The Essential Link Between Photographers And Their Creative Process.
With Tether Tools, photographers can see and understand the role a tethered workflow plays in the creative process. Tethering enables you to get photos off your camera, and over to a computer or other device where you can see it more clearly and work with it in real-time. This creates advantages in directing composition, collaborating with clients, reducing post-production work and knowing exactly when you've got the shot.
Tethered Capture For All Photographers.
Advancements in technology have allowed Tether Tools to make tethering more versatile, and more portable, than ever before. Along with the Tether Tools' Pro Team, we're dedicated to demonstrating the benefits of tethering for any shooting style – fashion, headshot, high volume, commercial, wedding, outdoor and more. It's always better when you tether.
Compatible Image Transfer Products.
Creating a connection between your camera and computer is the first step in setting up your tethered workflow. But knowing which cable you need can be confusing. USB-C? USB-3.0? Mini-B? Micro-B? Tether Tools removes the guesswork by offering the broadest coverage in the industry. TetherPro Cables and the Air Direct Wireless Tethering System are compatible with a range of cameras and software applications so there's no question we can get you what you need.
Compatible Software Products.
Your creativity and tethered workflow come together in your tethering software application. Controlling your camera, ingesting images, saving back-ups, applying filters and prepping for processing are all considerations when choosing the right software. Tether Tools' proprietary Smart Shooter software is purpose built for tethering. But based on your shoot's needs, you can find the software that will get the job done.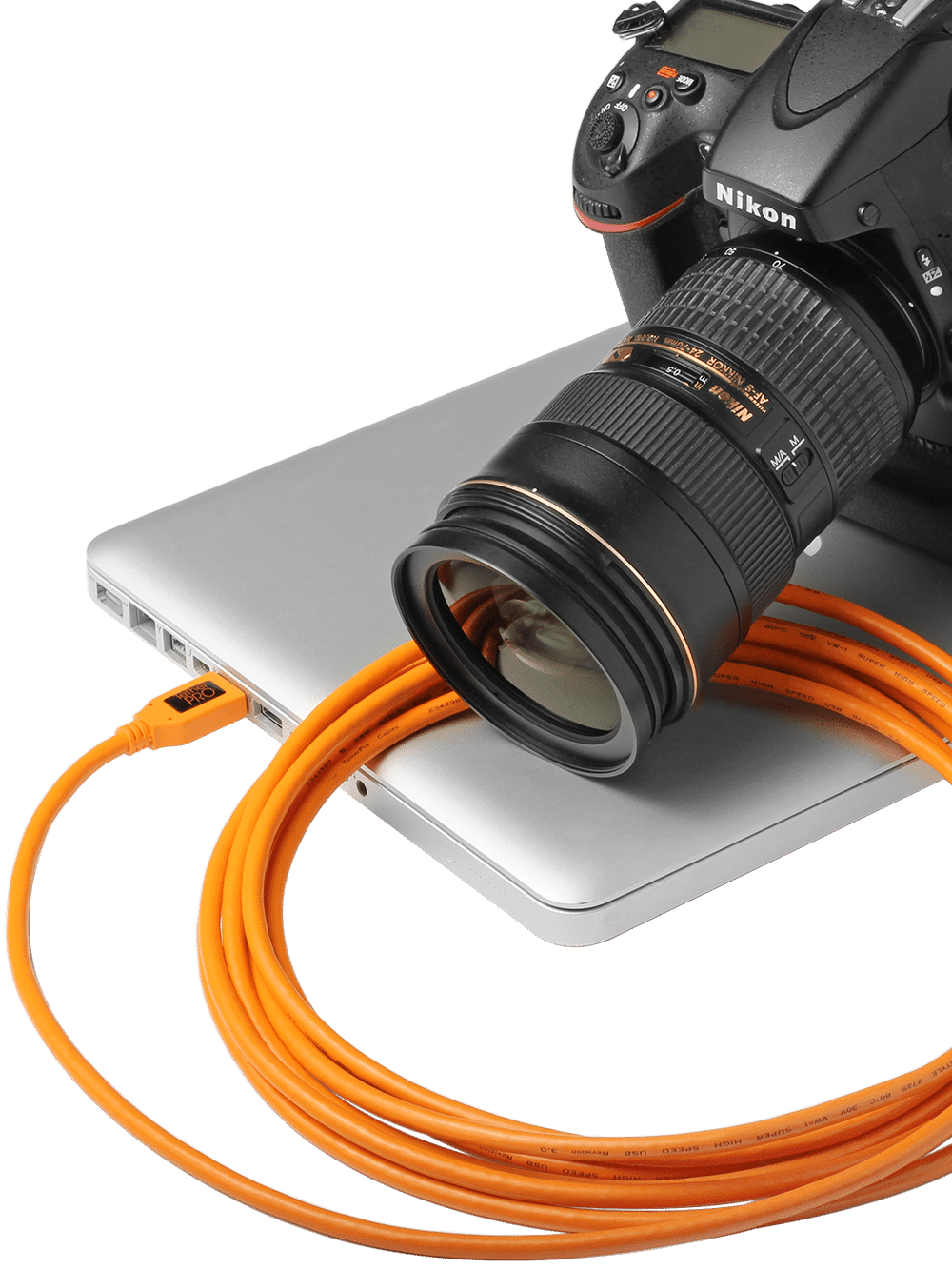 And Everything In Between.
Tethering is more than just bright orange cables. The tethered workflow has evolved. It not only helps photographers transfer images, but also to protect equipment, collaborate with others, keep gear powered and direct the shoot through software applications that quickly bring your creative vision into focus. Tether Tools is viewed around the world as the go-to expert on tethered capture for photographers. We'll continue to earn that trust with education and equipment that keeps your shoots flowing.